TOULOUSE MUSEUM
TOULOUSE , Haute-Garonne – Cultural heritage
About
Across 3,000m² of floor space, Le Muséum displays its extraordinary collection of more than two million pieces in these modern and interactive spaces, featuring science laboratories and a botanical garden. Once you set foot inside the hall you are struck by the impressive skeleton of Quetzalcoatlus with its wings spread above our heads. The astonishment continues thanks to a museographic trail that presents, step by step, the advancement of our knowledge based around 5 themes: Planet Earth, living things, the notion of time, mankind and the future.
Labels : Visual disability – Physical disability – Mental disability – Hearing disability
Spoken languages : English – Spanish
/* col-6_sm-12 */ ?>
Opening
From lundi 2 mai 2022 to samedi 24 décembre 2022
From lundi 26 décembre 2022 to samedi 31 décembre 2022
Payment
Carte bancaire
Chèques Vacances
Eurocard – Mastercard
Cash
Credit transfer
Visa
Cheque
Services
Services
Media library
Shop
Bibliothèque
Visites groupes libres
Visites groupes guidées
Visites individuelles libres
Visites individuelles guidées
Visites pédagogiques
Activities
Atelier pour adultes
Temporary exhibition
Conférences
Animation thématique spécifique
Symposia
Atelier pour enfants
How about going there by train?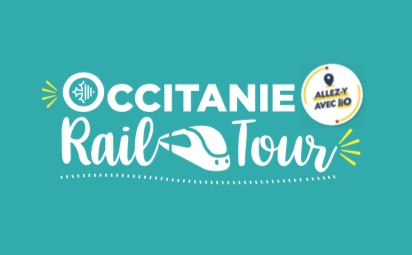 A moins de 30 mn à pieds de la gare de Toulouse-Matabiau !
La meilleure desserte vers cette destination propose au moins 1 train par heure entre 06:20:00 et 22:42:00
Egalement, la gare de St-Agne à moins de 30 mn et la gare de St-Cyprien-Arènes à moins de 40 mn.
A moins de 10 min de l'arrêt de bus de TOULOUSE – Jardin des Plantes !
Groups
Minimal number of persons 10
Minimal number of persons 50
Location