LA HALLE DE LA MACHINE
TOULOUSE , Haute-Garonne – Cultural heritage
About
Situated on the historic runway used for take-off by the pioneers of the "Aéropostale" airmail service, now known as the "Piste des Géants" (Giants' Runway), la Halle de La Machine invites you to discover the collection of street theatre machines designed and made by François Delaroziere and La Machine company. Every day, the "Véritables-Machinistes" (True Stagehands) bring you tales and legends of these mysterious inhabitants made of wood and steel in a constantly renewed setting. Outside, the Minotaur and the Spider take you on board for journeys on their backs. This is a real immersion in the La Machine company world at the heart of a historic district of Toulouse. Along with the visit, the Halle de La Machine also offers refreshments in the "Minotaure Café", a shop and bookshop and areas set aside for contact with the public.
Spoken languages : English – Spanish
/* col-6_sm-12 */ ?>
Opening
From lundi 4 juillet 2022 to dimanche 28 août 2022
From lundi 29 août 2022 to vendredi 30 septembre 2022
From samedi 1 octobre 2022 to dimanche 6 novembre 2022
From lundi 7 novembre 2022 to vendredi 16 décembre 2022
From samedi 17 décembre 2022 to samedi 24 décembre 2022
From lundi 26 décembre 2022 to samedi 31 décembre 2022
Payment
Carte bancaire
Chèques Vacances
Cash
Visa
Cheque
Services
Facilities
Coach parking
Restaurant
Bar
Film room
Salle de réunion
Services
Shop
Visites groupes libres
Visites individuelles libres
Visites individuelles guidées
How about going there by train?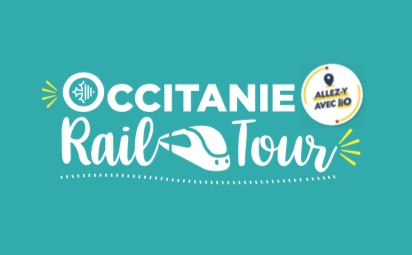 A moins de 10 mn à pieds de la gare de Montaudran !
La meilleure desserte vers cette destination propose au moins 1 train par heure entre 07:06:00 et 20:14:00
Egalement, la gare de St-Agne à moins de 40 mn.
A moins de 15 min de l'arrêt de bus de TOULOUSE – Tahiti !
Groups
Minimal number of persons 20
Location