Cathédrale Saint-Étienne et son cloître
CAHORS , Lot – Cultural heritage
About
The construction of Saint-Etienne's Cathedral and the early episcopal complex is traditionally attributed to Bishop Didier in the 7th century. The Roman cathedral had its two main altars consecrated in 1119 by Pope Calixtus II. Its nave is covered by the 2 largest domes of the South West. The tympanum of the north portal dates from the 12th century. The cloister, a true masterpiece of flamboyant gothic art, was built between 1493 and 1553. Around the cloister, various buildings belonging to the chapter are organized. The Saint Gausbert Chapel, decorated with paintings executed at the end of the 15th century, has housed the cathedral's treasure since 1972.The cloister, a real masterpiece of the "Flamboyant" Gothic style, was constructed between 1493 and 1553, with a notable contribution from a group of sculptors who had previously worked in Carennac and Cadouin (Dordogne). Various buildings under the authority of the cathedral Chapter of Canons were set around the cloister. The chapel of St. Gausbert, decorated with paintings dating from the very late 15th century, has been the Cathedral Treasury since 1972.
Labels : Label Vineyards and Discoveries
/* col-6_sm-12 */ ?>
Opening
From dimanche 1 janvier 2023 to dimanche 31 décembre 2023
Services
Services
Visites groupes guidées
Visites individuelles guidées
How about going there by train?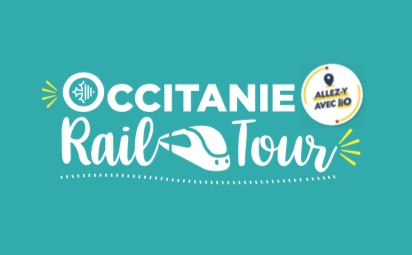 A moins de 10 mn à pied de la gare de Cahors !
Environ 10 min (888 m).
La meilleure desserte pour la gare CAHORS propose jusqu'à 10 A/R par jour entre 07:25:30 et 21:32:00.
Pour plus d'informations, allez sur FACIL'ITI
A moins de 10 min à pied de l'arrêt de bus de CAHORS – Relais Saint-Jacques !
Location