About
Located in a former 17th century barracks and close to Saint-Etienne's Cathedral, as Agde was for 13 centuries, from 405 to 1791, the seat of a bishopric, Yseria Hotel and Restaurant will charm you with its atmosphere combining modernity and tradition, in a building steeped in history, with a friendly atmosphere and modern comfort.
Labels : Logis –
Spoken languages : English – French
Capacity
Number of persons : 32
Nombre de chambres : 16
/* col-6_sm-12 */ ?>
Opening
From lundi 20 mars 2023 to dimanche 31 décembre 2023
Prices
Services
Facilities
Baby bed
Living room
Shelter for bikes/mountain bikes
Book shop
TV room
Terrace
Borne de recharge électrique
Restaurant
Salle de réunion
Lift
Comfort
Sheets and towels included
No-smoking
Wifi gratuit
Television
Cable/Satellite
Hair dryer
Double glazing
Air conditioning
TNT
Salle de bain
Services
How about going there by train?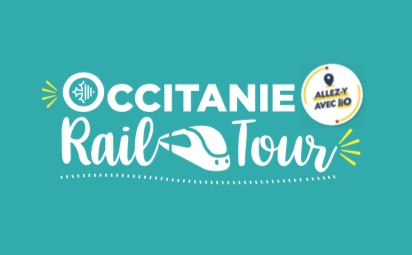 A moins de 10 mn à pied de la gare de Agde !
Environ 8 min (705 m).
La meilleure desserte pour la gare AGDE propose jusqu'à 29 A/R par jour entre 04:57:30 et 23:26:30.
Pour plus d'informations, allez sur FACIL'ITI
A moins de 10 mn à pieds de l'arrêt AGDE – MOULIN DES EVEQUES !\r\nEnviron 2 min (212 m).\r\n\r\nEgalement, Arrët AGDE – MOULIN DES EVEQUES à moins de 10 mn, Arrët AGDE – Moulins des Eveques à moins de 10 mn, Arrët AGDE – COMMISSARIAT à moins de 10 mn, Arrët AGDE – Commissariat à moins de 10 mn, Arrët AGDE – GARE SNCF à moins de 10 mn, Arrët AGDE – J. Jaures à moins de 10 mn, Arrët AGDE – Commissariat à moins de 10 mn, Arrët AGDE – PROMENADE à moins de 10 mn, Arrët AGDE – Promenade à moins de 10 mn, Arrët AGDE – GARE SNCF à moins de 10 mn, Arrët AGDE – J. Jaures à moins de 10 mn, Arrët AGDE – Promenade à moins de 10 mn, Arrët AGDE – LA TREILLE à moins de 20 mn, Arrët AGDE – La Treille à moins de 20 mn, Arrët AGDE – La Treille à moins de 20 mn, Arrët AGDE – LES GARRIGUES à moins de 30 mn, Arrët AGDE – Les Garrigues à moins de 30 mn, Arrët AGDE – Les Garrigues à moins de 30 mn, Arrët AGDE – Baldy à moins de 40 mn, Arrët AGDE – Baldy à moins de 40 mn, Arrët AGDE – BALDY à moins de 40 mn
Groups
Minimal number of persons 8
Maximal number of persons 40
Location