Best Western Plus Hôtel Divona Cahors
About
A few minutes from the very centre of town, enjoy an incomparable view of the Valentré Bridge from the Best Western Hôtel Divona Cahors. On the terrace overlooking the Lot, you can savour a buffet-breakfast or enjoy the warm summer evenings. Enjoy a special moment over a drink in the pleasant atmosphere of the bar. The rooms with balcony all provide a unique perspective over the Valentré Bridge.
Labels : – Label Vineyards and Discoveries
Spoken languages : Spanish – Italian – German – French – English
Capacity
Number of persons : 86
Nombre de chambres : 38
/* col-6_sm-12 */ ?>
Opening
From dimanche 1 janvier 2023 to dimanche 31 décembre 2023
Prices
Payment
Eurocard – Mastercard
American Express
Credit transfer
Visa
Carte bancaire
Cash
Chèques Vacances
Services
Facilities
Coach parking
Garden
Heated swimming pool
Salle de sport
Swimming pool
Private parking
Salle de réunion
Garden room
Bar
Shelter for bikes/mountain bikes
Lift
Private garage
Living room
Book shop
Sauna
Borne de recharge électrique
Indoor swimming pool
Comfort
Wifi gratuit
Double glazing
Baby chair
Cable/Satellite
Safe
Air conditioning
Terrasse privative
Lit enfant
Internet access in rooms
Television
Accès Internet
Mini-bar
Baby bed
Hair dryer
Services
Soirée étape
Room service
Laundry
Night reception
Ouverture 24/24
Luggage porterage
Picnic hampers
How about going there by train?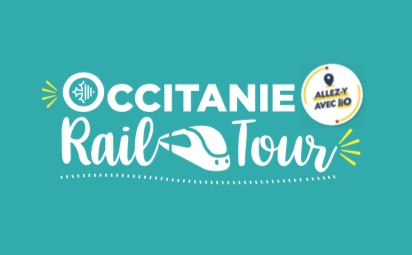 A moins de 10 mn à pied de la gare de Cahors !
Environ 6 min (580 m).
La meilleure desserte pour la gare CAHORS propose jusqu'à 10 A/R par jour entre 07:25:30 et 21:32:00.
Pour plus d'informations, allez sur FACIL'ITI
A moins de 10 mn à pieds de l'arrêt CAHORS – Espace Valentré !\r\nEnviron 7 min (617 m).\r\n\r\nEgalement, Arrët CAHORS – Espace Valentré à moins de 10 mn, Arrët CAHORS – Espace Valentré à moins de 10 mn, Arrët CAHORS – Gare SNCF à moins de 10 mn, Arrët CAHORS – Gare SNCF à moins de 10 mn, Arrët CAHORS – De Gaulle à moins de 20 mn, Arrët CAHORS – Octroi Pont L Philippe à moins de 20 mn, Arrët CAHORS – Octroi Pont L Philippe à moins de 20 mn, Arrët CAHORS – De Gaulle à moins de 20 mn, Arrët PRADINES – P+R Labéraudie à moins de 40 mn, Arrët PRADINES – Le Redelou à moins de 40 mn, Arrët CAHORS – Cité scol. Terre Rouge à moins de 40 mn, Arrët CAHORS – MAEC à moins de 40 mn, Arrët CAHORS – Regourd à moins de 40 mn, Arrët CAHORS – Cité scol. Terre Rouge à moins de 40 mn, Arrët CAHORS – MAEC à moins de 40 mn, Arrët CAHORS – Regourd à moins de 40 mn, Arrët PRADINES – P+R Labéraudie à moins de 40 mn, Arrët PRADINES – Le Redelou à moins de 40 mn
Groups
Minimal number of persons 15
Maximal number of persons 50
Location