CITE DE L'ESPACE
TOULOUSE , Haute-Garonne – Equipement
About
For young and old alike, the Cité de l`Espace offers you a journey into the world of Space. The 2,500m² of exhibitions are revealed through a fun and interactive tour where you can explore all the stages in the life of an astronaut. You can even learn about meteorology with a forecaster from Météo France. In the gardens you can see real spacecraft such as the Mir Space station or the Soyuz capsule. For younger ones: go to the Ariane rocket launch pad to discover the Cité des Petits. Here, children can train to become astronauts or engineers: preparing the rocket, organising the launch mission and heading for the Space station! Want to travel to the farthest reaches of the cosmos? Come aboard the planetarium which shows you the solar system thanks to new interactive and immersive technology. The IMAX 3D cinema and its giant screen invite you on an adventure into the depths of the solar system to meet the asteroids. Join the immersive animation "The Rovers take the stage". In the heart of a Martian crater, discover the animated, life-size replicas of the Perseverance (NASA) and Zhurong (China) rovers, which are currently evolving on the Red Planet in search of traces of past life. At the Cité de l`Espace, discovering outer Space and the wonders of the Universe has never been so easy! Good to know : – Allow a day or more to explore the entire site. – A large free car park is available on site for both cars and motorhomes. – For lunch, there are dining areas and picnic facilities. – The programme of activities is available 48 hours before your visit to prepare your day on the Cité de l`Espace website. – The Cité des Petits is open to children aged 4 to 8 years, with an accompanying adult. – The entire park is accessible for people with disabilities. – The gift shop is open during park opening hours. – Dogs are not allowed (except guide dogs).
Labels : Visual disability – Physical disability – Mental disability – Hearing disability
Spoken languages : English – Spanish
/* col-6_sm-12 */ ?>
Opening
From lundi 1 août 2022 to jeudi 18 août 2022
From vendredi 19 août 2022 to mercredi 31 août 2022
From jeudi 1 septembre 2022 to vendredi 21 octobre 2022
From samedi 22 octobre 2022 to dimanche 6 novembre 2022
From lundi 7 novembre 2022 to vendredi 16 décembre 2022
Payment
Titres restaurant (vouchers)
Traveller's cheque
Cartes de paiement
Carte bancaire
Chèques Vacances
Eurocard – Mastercard
Cash
Visa
Cheque
American Express
Services
Facilities
Coach parking
Terrace
Auditorium
Salle de réunion
Parking
Bar
Garden
Wifi gratuit
Car park
Restaurant
Film room
Air conditioning
Services
Shop
Espace jeux
Visites groupes libres
How about going there by train?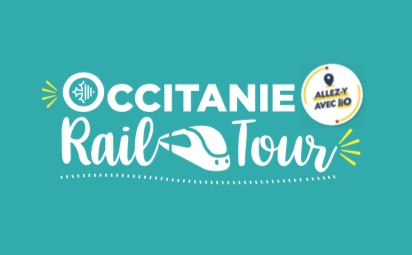 A moins de 30 mn à pieds de la gare de Montaudran !
La meilleure desserte vers cette destination propose au moins 1 train par heure entre 07:06:00 et 20:14:00
A moins de 15 min de l'arrêt de bus de TOULOUSE – Gymnase de L'Hers !
Groups
Minimal number of persons 20
Location