Muséum d'Histoire Naturelle Victor Brun
MONTAUBAN , Tarn-et-Garonne – Eredità culturale
Chi siamo
The natural history museum, located in the former palace of the Cour des aides, was created in 1852 from the will of the members of the Société des Sciences, Agriculture et Belles Lettres du Tarn-et-Garonne who wished to unveil their private collections.
El Museo de Historia Natural Victor Brun está cerrado el viernes 24 y 31 de diciembre de 2021.
Victor Brun, naturalist, member of the Society and holder of most of the collection that makes up the Museum, was appointed curator in 1857.
Today, the collections are spread over 5 rooms, each as rich as the next.
From the entrance, the elephant of Cirque Pinder watches the visitor while the felines stand guard with the bear and the wolf.
In the other rooms, thousands of birds from all over the world, a remarkable collection, parade behind the windows and invite you to travel (hummingbirds, birds of paradise, parrots …)
Dioramas offer to discover the environments present in the Tarn-et-Garonne with the fauna and flora that compose them.
The journey is also made in time with fossils of phosphorites from Quercy (Lot) dating between -40 and -23 million years ago and which testify to the transformation of species and environments in our surroundings at that time.
The collection of meteorites, including the one that fell on the village of Orgueil in 1864, propels the visitor into space while the minerals plunge them into the bowels of our planet.
End this tour of the wonders of nature with the very beautiful and rich collections of primates, shells and insects. Throughout the year, educational and cultural actions are offered to different audiences: workshops and guided tours of the museum, naturalist walks, etc., for school and extra-curricular purposes.
++ Little more family:
From 4 years old.
Admission is free on the first Sunday of the month.
Access to the Museum is free for holders of an Ingres Museum ticket. Free entry for minors and students.
Workshops offered during the holidays free and by reservation.
Che ne dici di andarci in treno?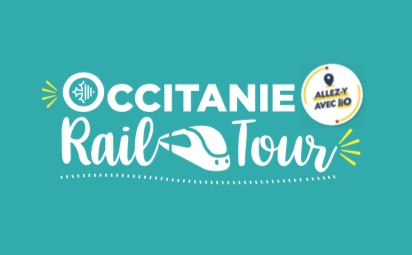 A moins de 20 mn à pieds de la gare de Montauban Ville Bourbon !
Environ 11 min (922 m).
La meilleure desserte pour la gare MONTAUBAN VILLE BOURBON propose jusqu'à 29 A/R par jour entre 06:33:00 et 22:17:00.
Pour plus d'informations, allez sur FACIL'ITI
A moins de 10 min à pied de l'arrêt de bus de LYCEE BOURDELLE !
Posizione