CANAL DES DEUX MERS, GREAT TOURIST SITE IN MIDI-PYRENEES
TOULOUSE , Haute-Garonne – Point of interest
About
Sail away on the Canal des Deux Mers, an exceptional feat of engineering that links the Mediterranean to the Atlantic, running through Toulouse and Moissac on the way. The Canal des Deux Mers invites you to discover its unique atmosphere, its landscapes and its way of life, either by boat or along its tow-paths.
The Canal des Deux Mers, a unique example of water engineering, is shaded by trees along its entire course. It consists of the Canal du Midi, which is listed on the UNESCO World Heritage Register, and the Canal de Garonne.
This historical waterway was originally designed for transporting goods. It is now undergoing a whole new lease of life thanks to professional players in the tourism sector who manage it, bring it to life, and offer you a wide selection of ways in which to navigate and explore the canal.
Let us follow the Canal du Midi first. Designed in the 17th century by Pierre-Paul Riquet (1604-1680) and inaugurated in 1681, the Canal du Midi links Sète to Toulouse.
Just imagine: a 241km manmade canal – 12,000 workers and peasants were employed to build it, 45,000 trees were planted to reinforce the banks and 350 engineered structures were built (bridges, aqueducts and locks). This handful of statistics gives an idea of the sheer scale and complexity of Pierre-Paul Riquet's creation.
Riquet was the mastermind behind the invention of the supply system which feeds the Canal, the cornerstone of which is Saint-Ferréol Lake, 60 km south-east of Toulouse.
The Canal du Midi hands over the reins to the Canal de Garonne in Toulouse. This 200- kilometre-long canal opened for navigation in 1856 and flows towards Montech and Moissac, following a westbound course before flowing into the Gironde Estuary. The Canal de Garonne completed the link between the Mediterranean and the Atlantic, making Pierre-Paul Riquet's dream a reality.
Coloured barges and cruise boats cross paths in the shade of the plane trees along the Canal des Deux Mers, adding to the attraction of Toulouse and Moissac, the two Major Historical Sites of the Midi-Pyrénées Region. Drifting along the canal's green waters also provides an alternative view of the landscapes and villages that are typical of the Midi Toulousain and Moissac areas.
The canal's history, its majestic course, its ports and harbourmasters' offices, its locks, its Mediterranean feel and rural charm make it a choice destination for river tourism in Europe.
How about going there by train?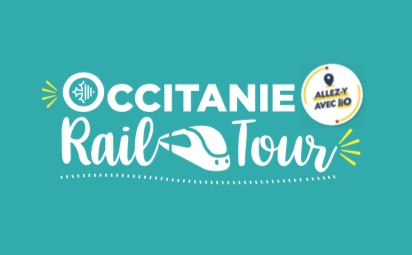 A moins de 10 mn à pieds de la gare de Toulouse-Matabiau !
La meilleure desserte vers cette destination propose au moins 1 train par heure entre 06:20:00 et 22:42:00
Egalement, la gare de Route-de-Launaguet à moins de 40 mn.
Location